Make your way around the Fitzroy Pavilion and surrounds to sample delicious food and wine from a variety of top-notch regional producers. There will be great produce to delight your tastebuds. Be sure to check out:
Cowra Tourism (stand 328) will have – olive oils, vinegars, rubs, honey, eggs, lettuce, pickles, hot sauces, figs, olive oils, wines and more.

Grumpy's Ginger Beer (stand 314) – Grumpy's Ginger Beer (non-alcoholic) is naturally brewed using local, fresh and natural ingredients. Available in Original, Chilli, Ginger Lime & Bitters and Blueberry.

Jim's Jerky (stand 305) – 7x flavoured jerky and 5x flavoured billtong.

Kick Ice Cocktails (stand 313) – Kick ice cocktails mixes.

Mobius Distilling Co (stand 304) – Spirits: Vodka, Gin, Apple Pie Liqueur.

Planet Macadamia (stand 78) – Macadamia and almonds, sugar and cinnamon coated, natural, salt and savoury nuts.

Sugar and Spice Gourmet Foods (stand 310) – rocky road, sauces, salami, jerky, spices and rubs.

Tumut River Brewing Co (stand 316) – Craft beer from Tumut Snowy Mountains.

Visit Riverina (stand 311) will have

boutique beers wines and spirits as well as

honey, olives, olive oil, preserves, fruits and vegetables, black garlic and bushfoods.

Visit Wangaratta (stand 317) will have its famous King Valley popcorn.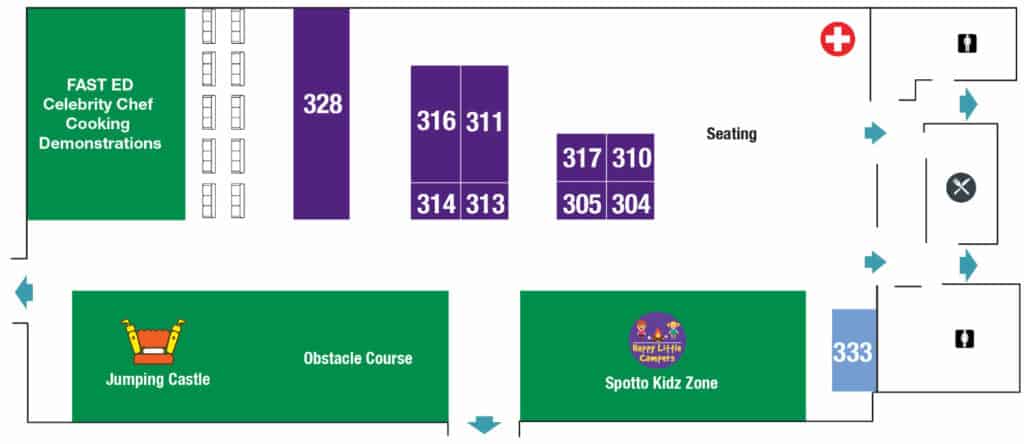 M